lady edison extra-fancy country ham
Lady Edison Country Ham is the epitome of funk and a shining example of American terroir. 
You've read about it, now taste it!
Shop Now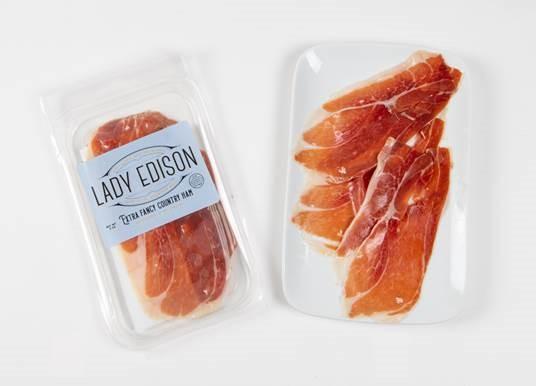 Bringing fresh pork and southern charcuterie out of the farmhouse and onto your plate.  Lady Edison is committed to working with Animal Welfare Approved small family farms to promote traditional, sustainable farming practices and a food system which values the whole animal. Read more about us and about our ham.
Our ham is available at specialty markets and on restaurant menus throughout the United States. Click here for details.
Contact us if you have any questions.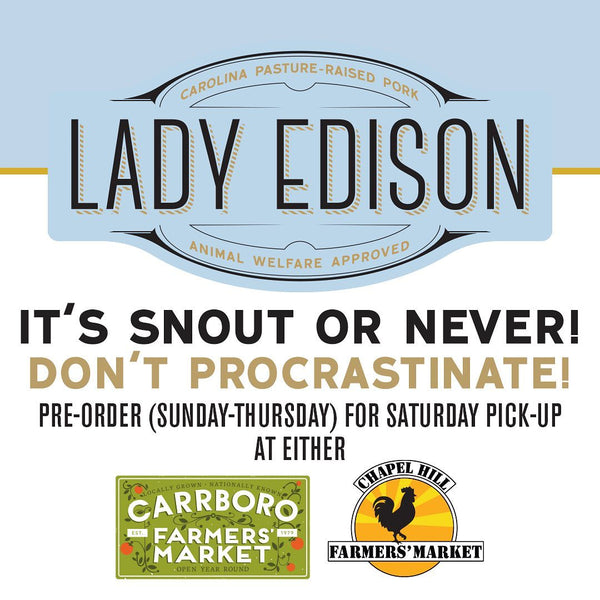 Order Online for Farmers' market
You can now place your orders ONLINE for all of your favorites from Lady Edison and The Pig for pick up at the Carrboro and Chapel Hill Farmers' markets!
Just be sure to place your orders every week by Thursday evening for Saturday pickup. Click below to see what's available and to place your order.
Order Now